Food in motion, food in balance
Branding / Print / Packaging / Environment
Collaborators:
Rayden (Mobile Production)
The Team:
Kriti Monga, Shirish Ghatge, Rohnit Rehani, Hanumant Khanna
The Restaurant: San Francisco-raised, Italy inspired and India-settled, Chef Alex Sanchez's culinary vision for Americano brings a casual-chic Californian approach to Italian food, in a cheeky-fun Mumbai vocabulary. After blazing several trails at The Table (named India's Best Restaurant in 2014), Sanchez felt ready to create something that is closer to his own heart.
The Inspiration: For the restaurant's identity, Alex and his partner Mallyeka turned to QBF, who had previously also designed the identity for The Table. The Americano identity and graphics complement the restaurant's cuisine and sit right in to its Kala Ghoda Art District location. As a tribute to this historic area and the masterpieces that are Alex's food, the logo takes the form of an artist's signature.
The Art: We filled dozens of sheets of paper with hand drawn letters to achieve the perfect 'accidental and spontaneous' character it needed. A system of logo versions keeps the identity flexible in use. The recognisable collection of letters is hot-embossed onto menu covers, etched into custom-designed crockery, cut in brass on the restaurant facade and printed on packaging.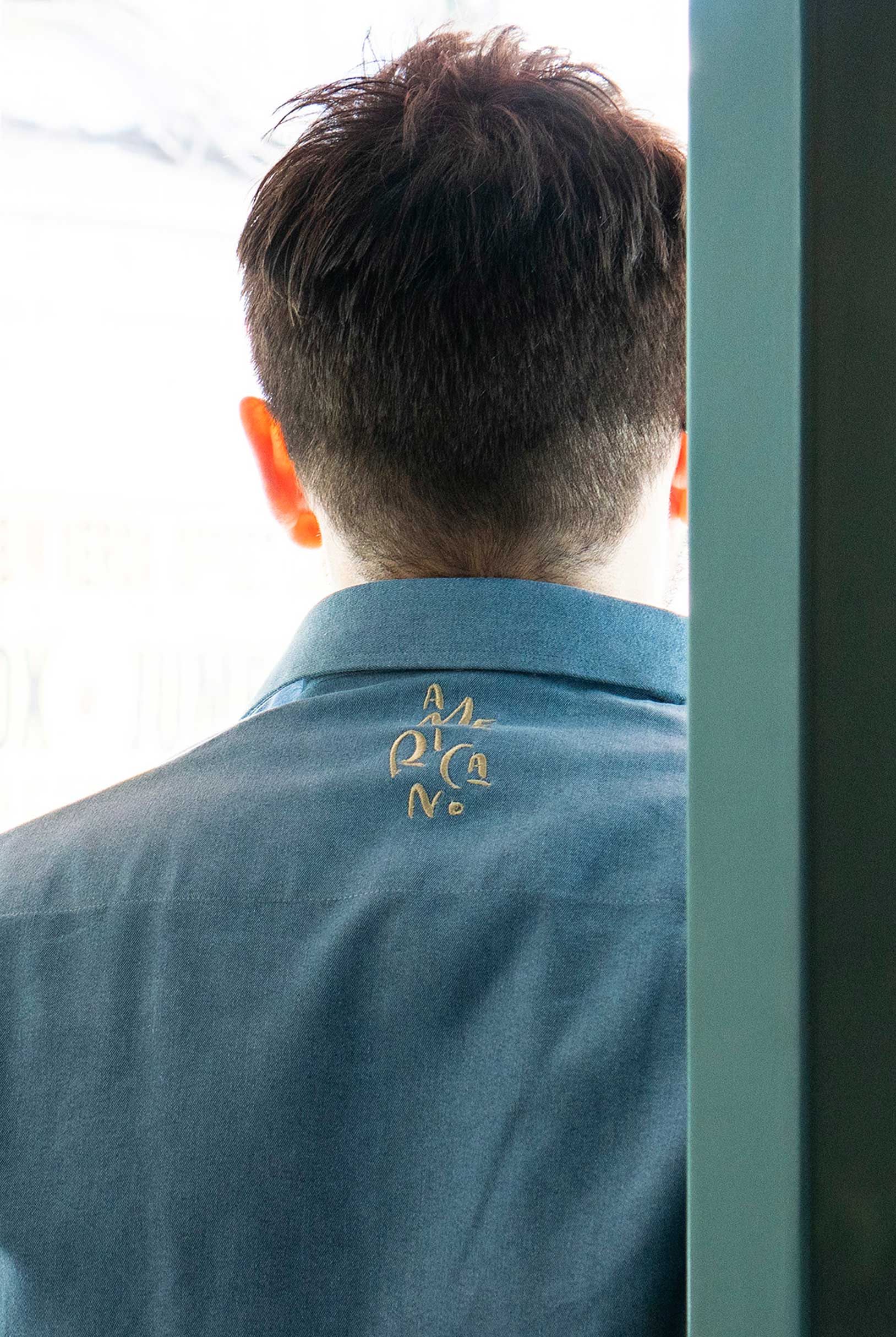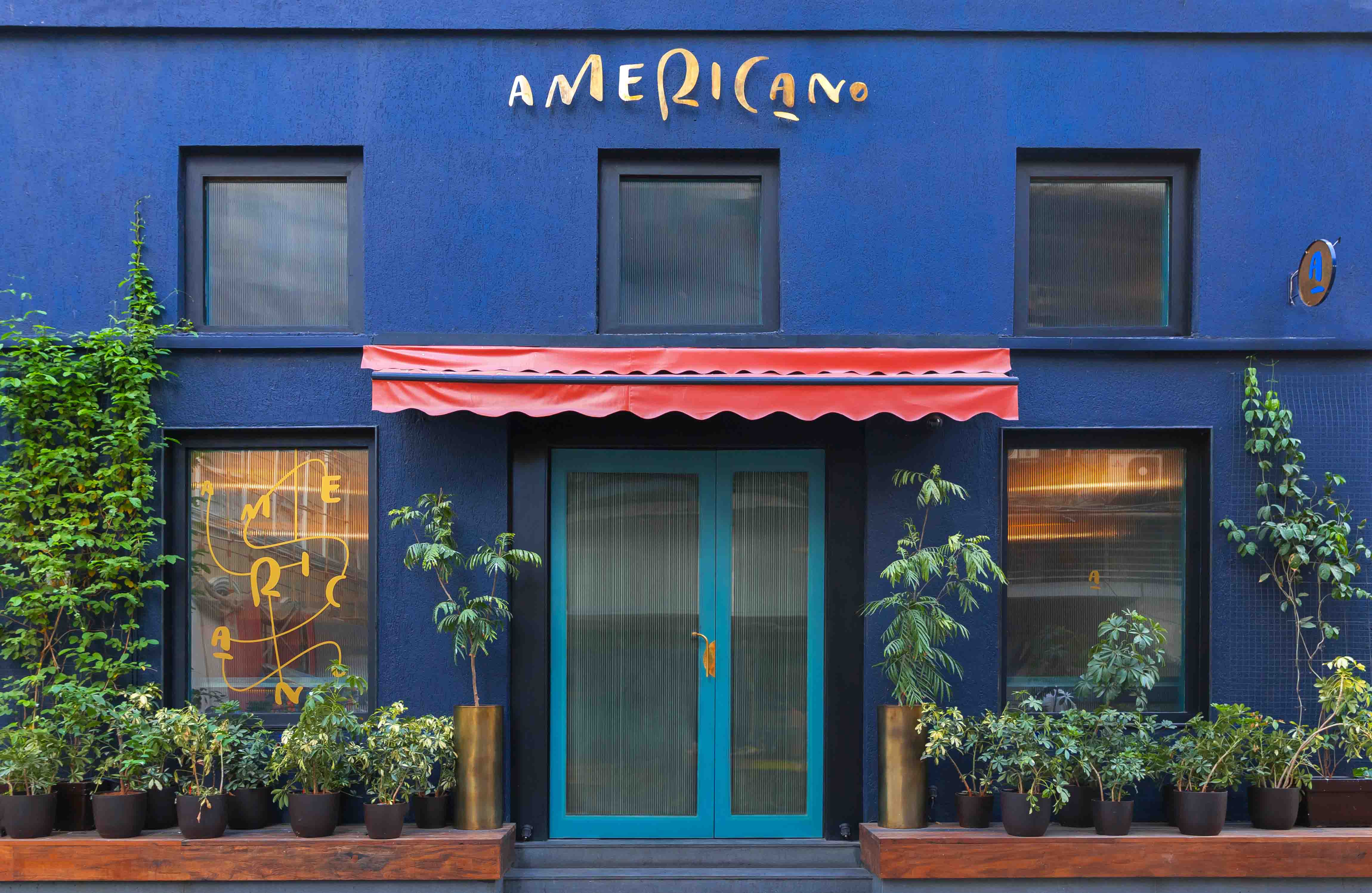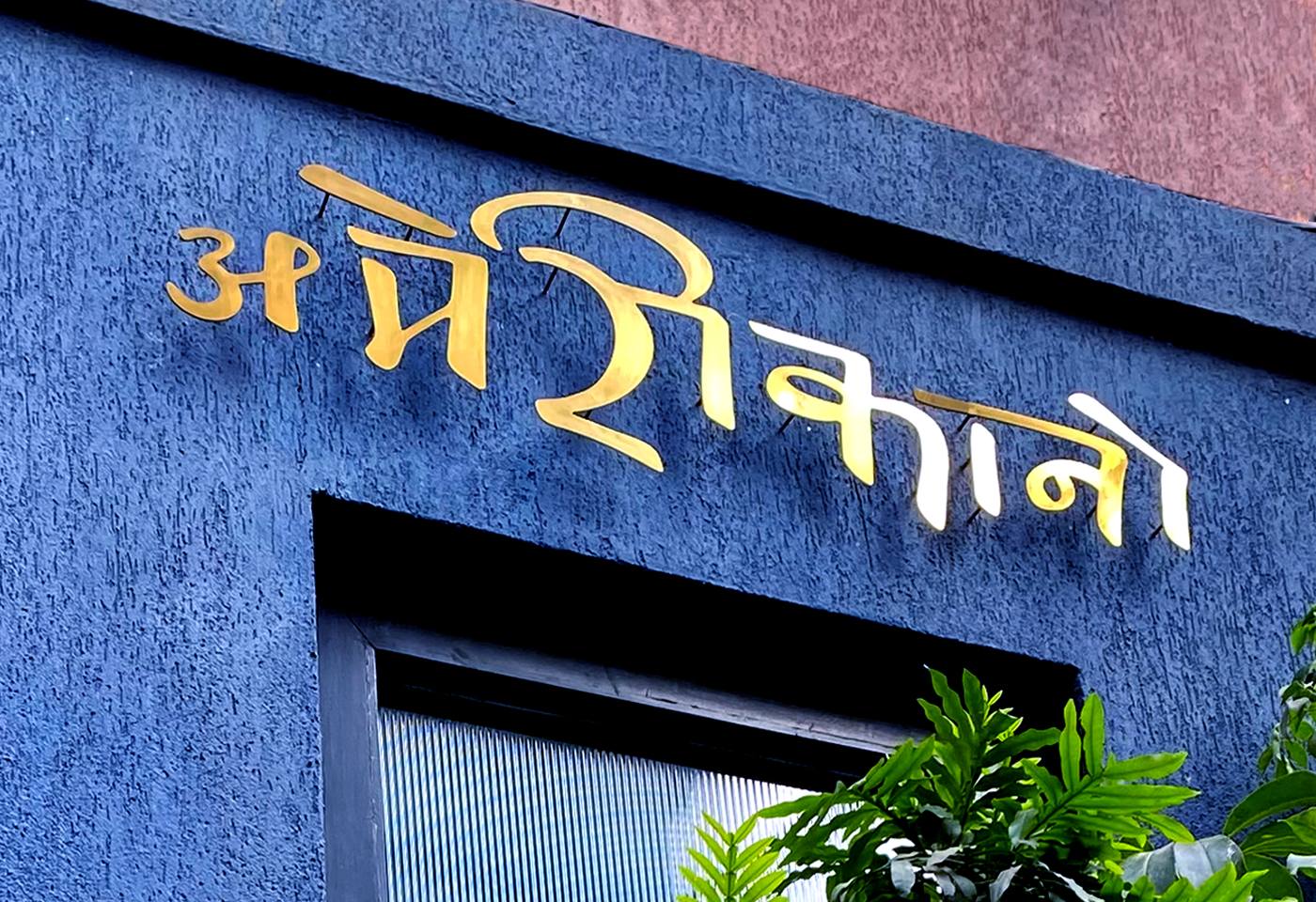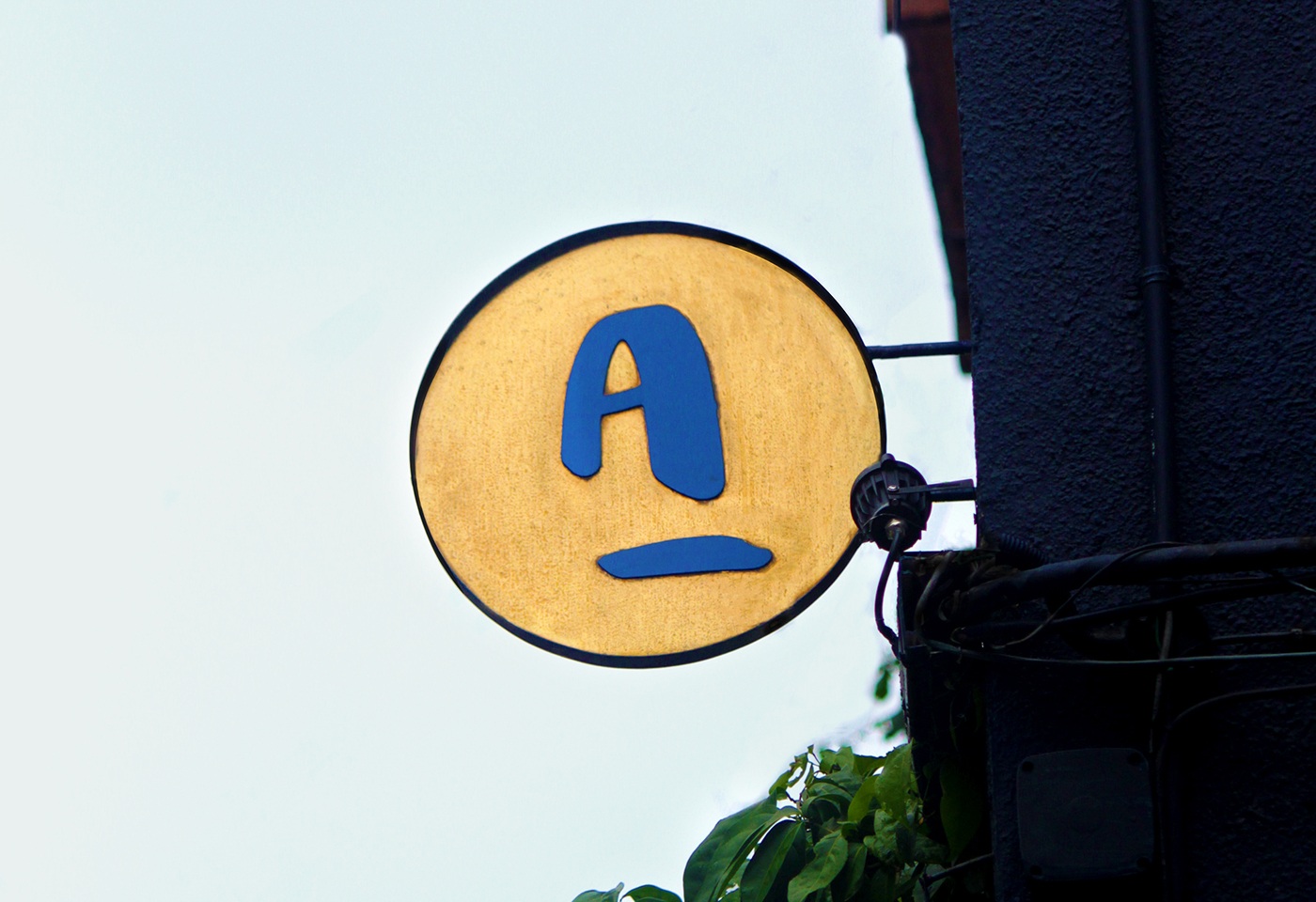 Always in Motion
Americano's concept of 'food in motion' is expressed in its menu of small plates and pizzas to be shared at the table, and an interactive bar where a mix of cocktails and friendly Mumbai folk ensure plenty of movement.
Simultaneously, there is the concept of balance — of flavour, texture, aroma, and experience. Our expression of these ideas took the form of a mobile — a kinetic sculpture of letters and visual elements in perpetual motion.
The playfulness of the works of Kandinsky, Calder and Duchamp inspire the restaurant's menu design, illustrations, signage and interiors.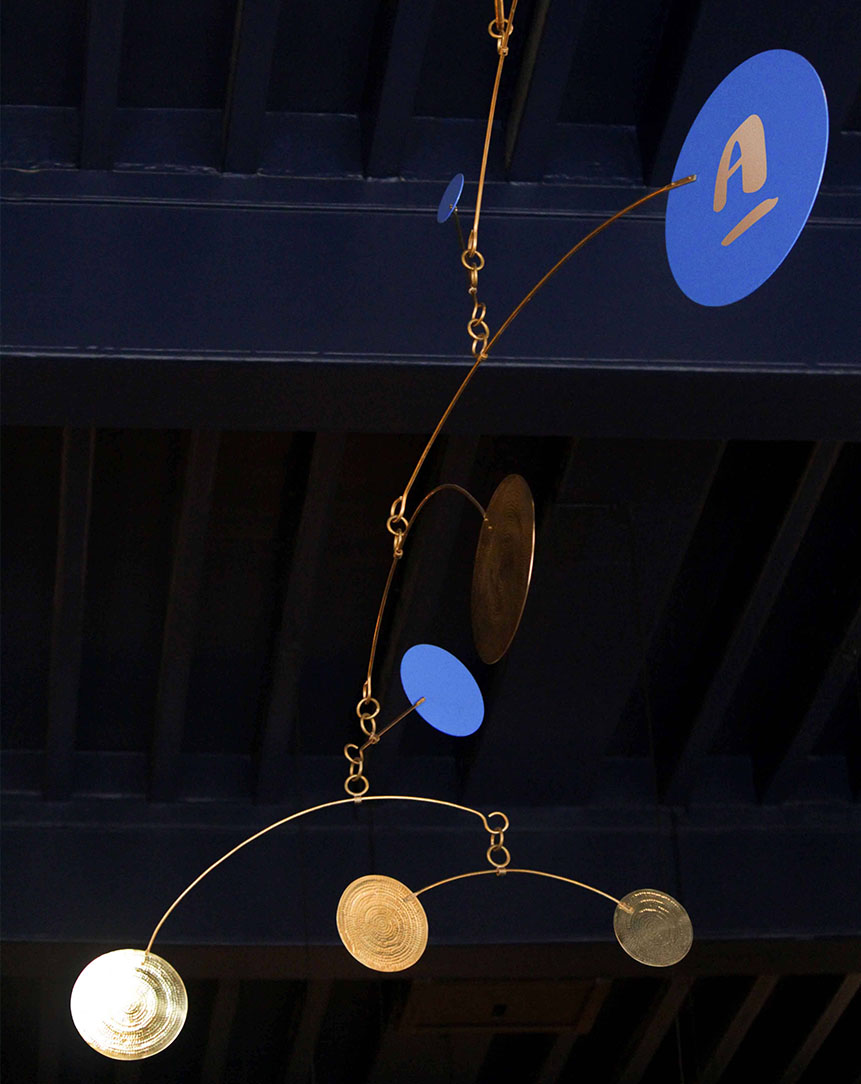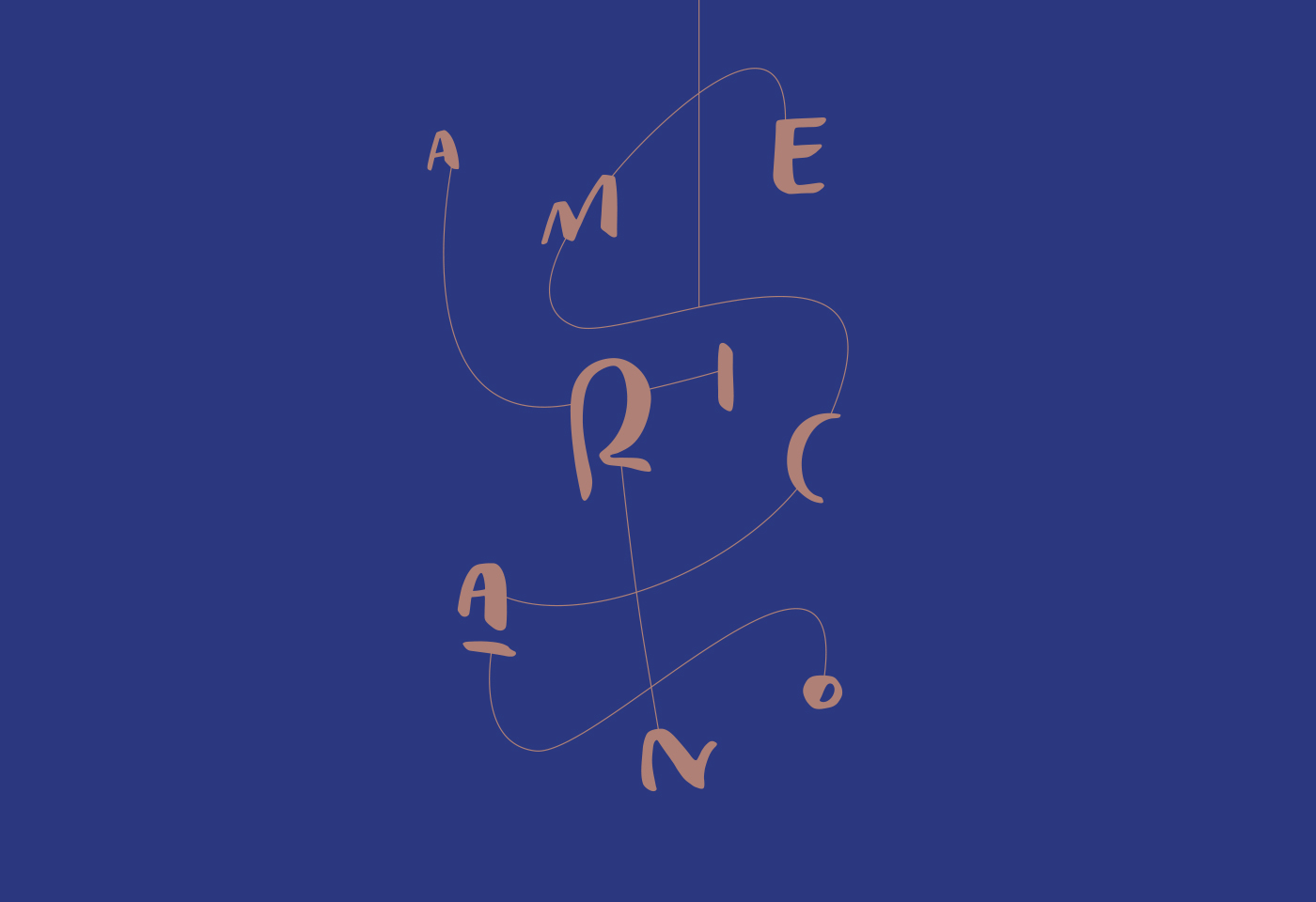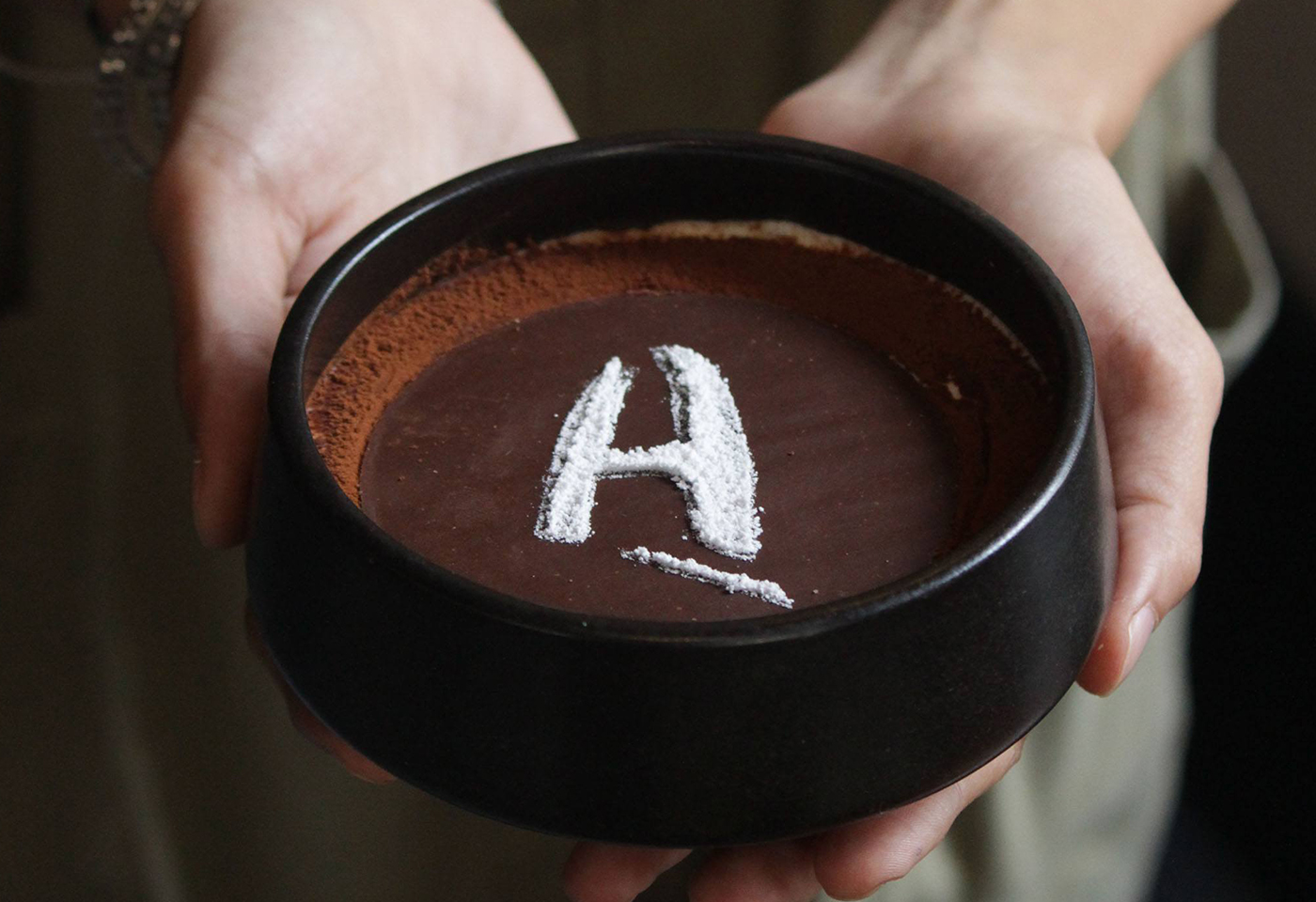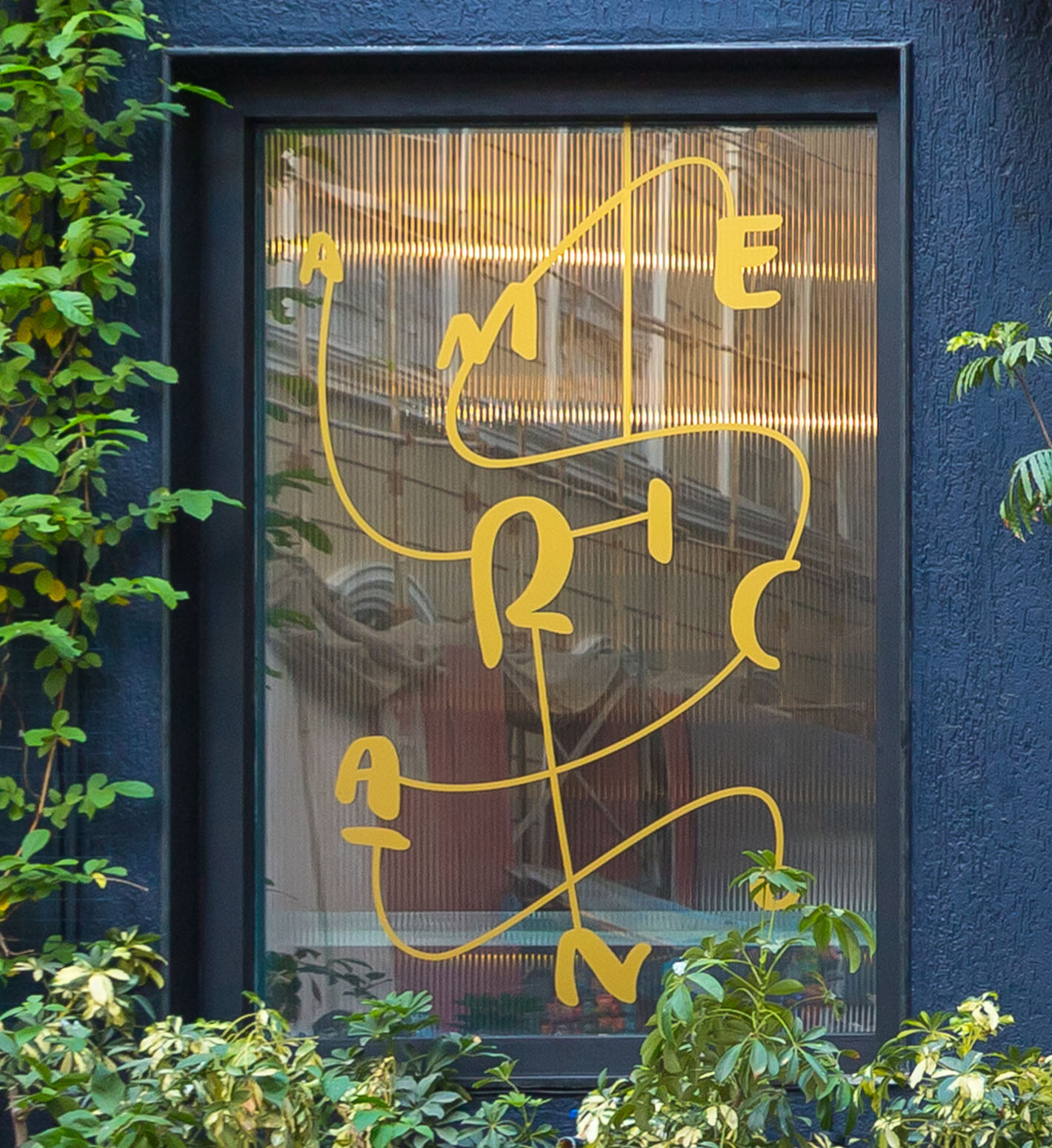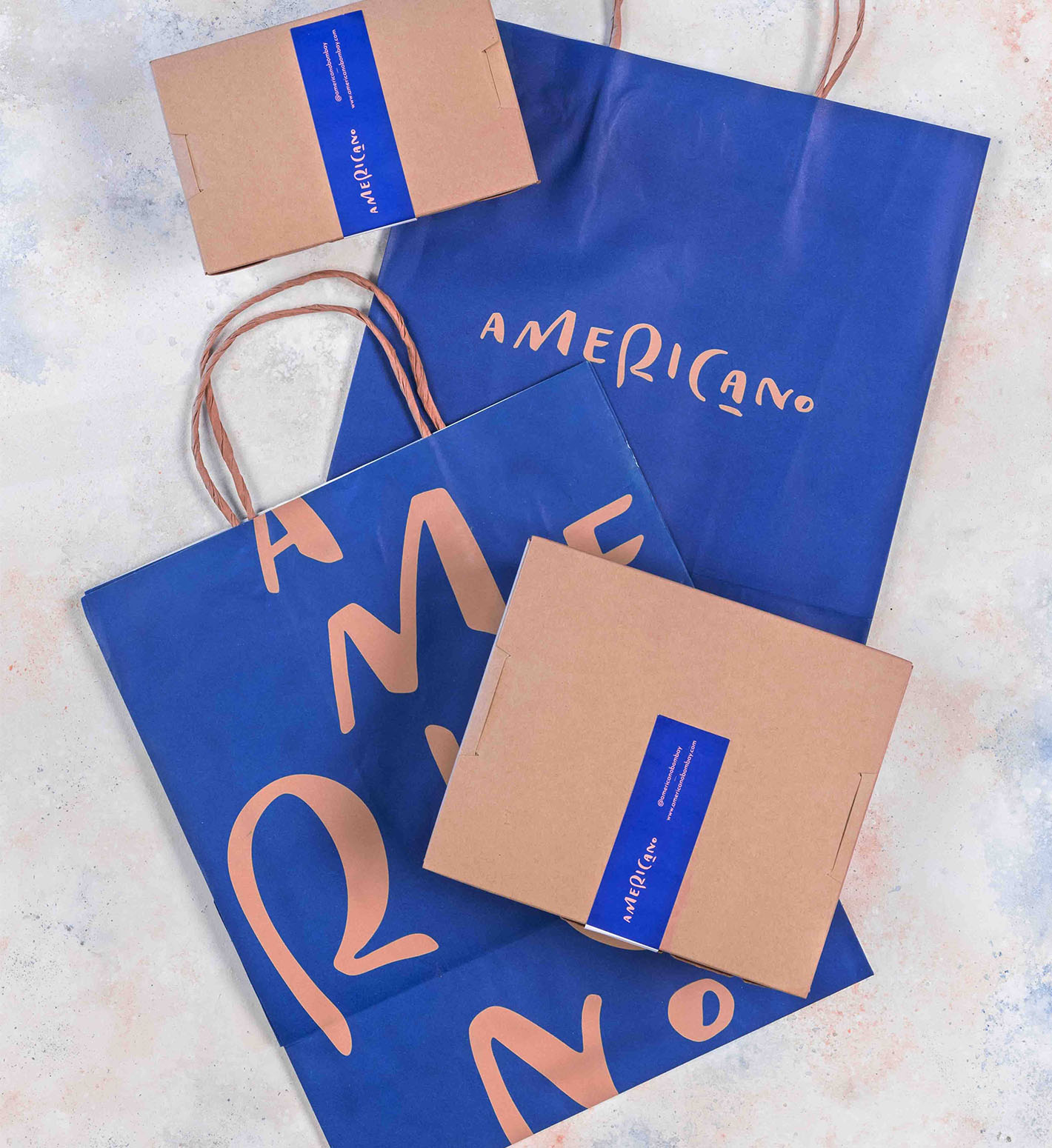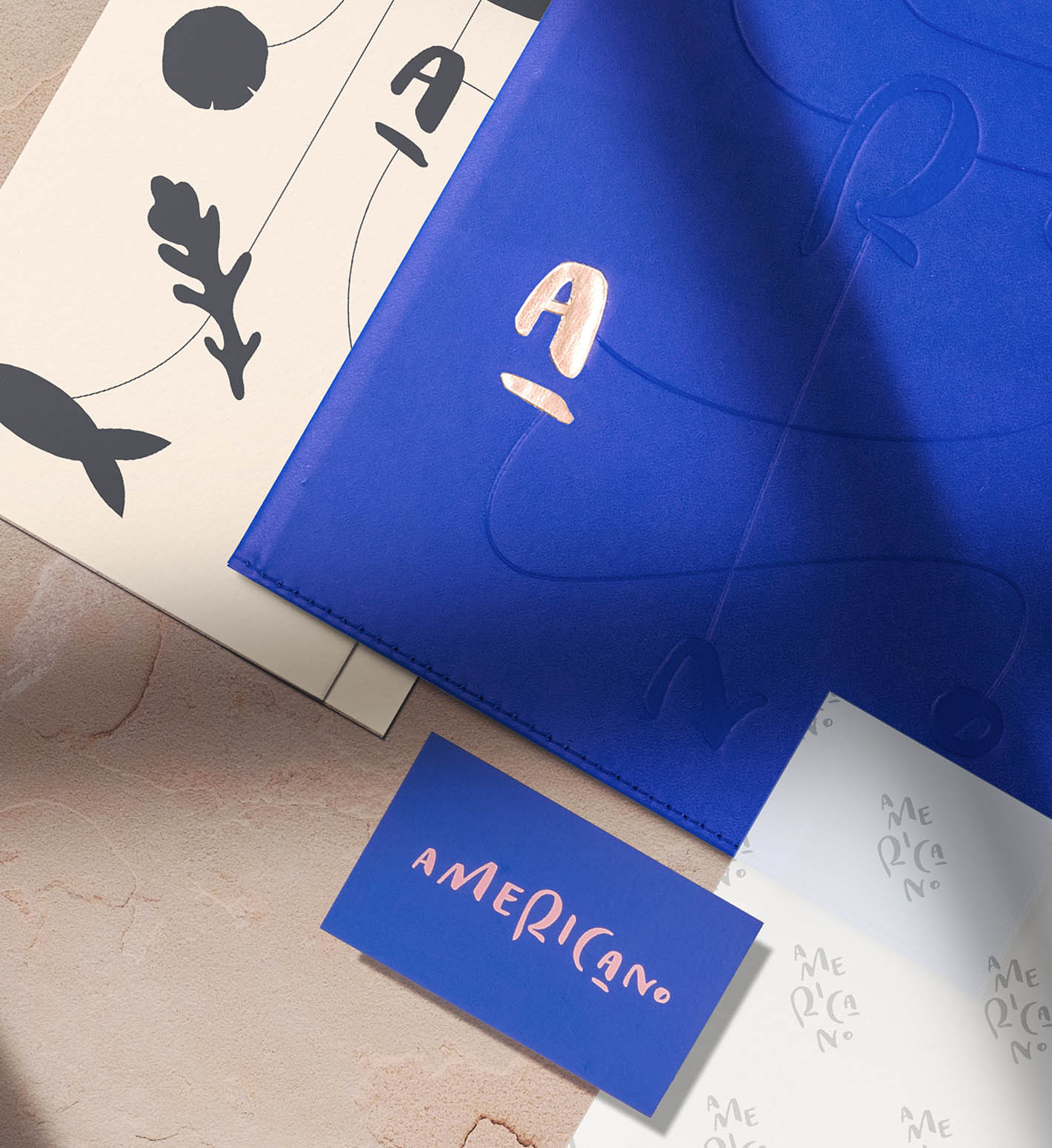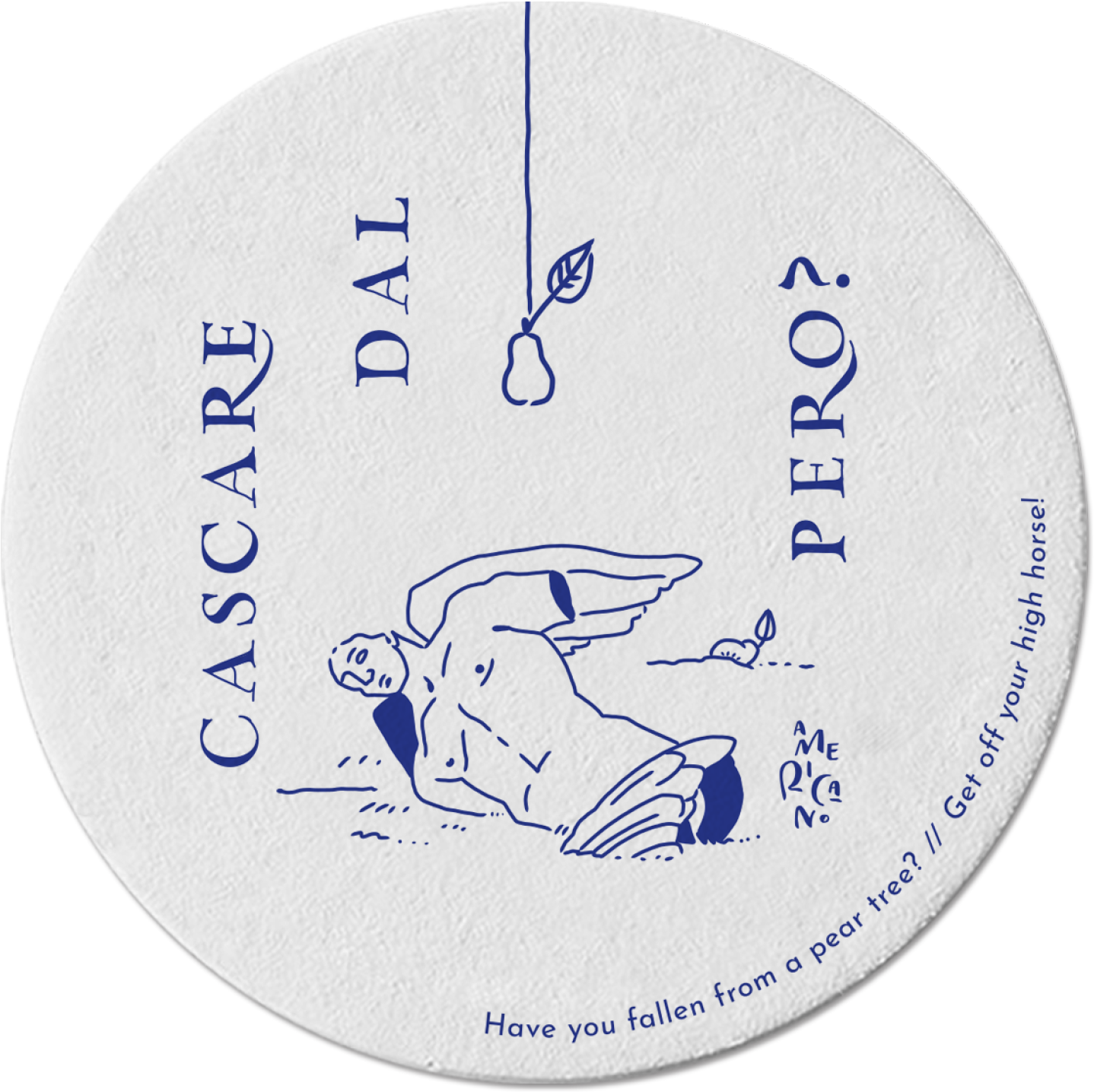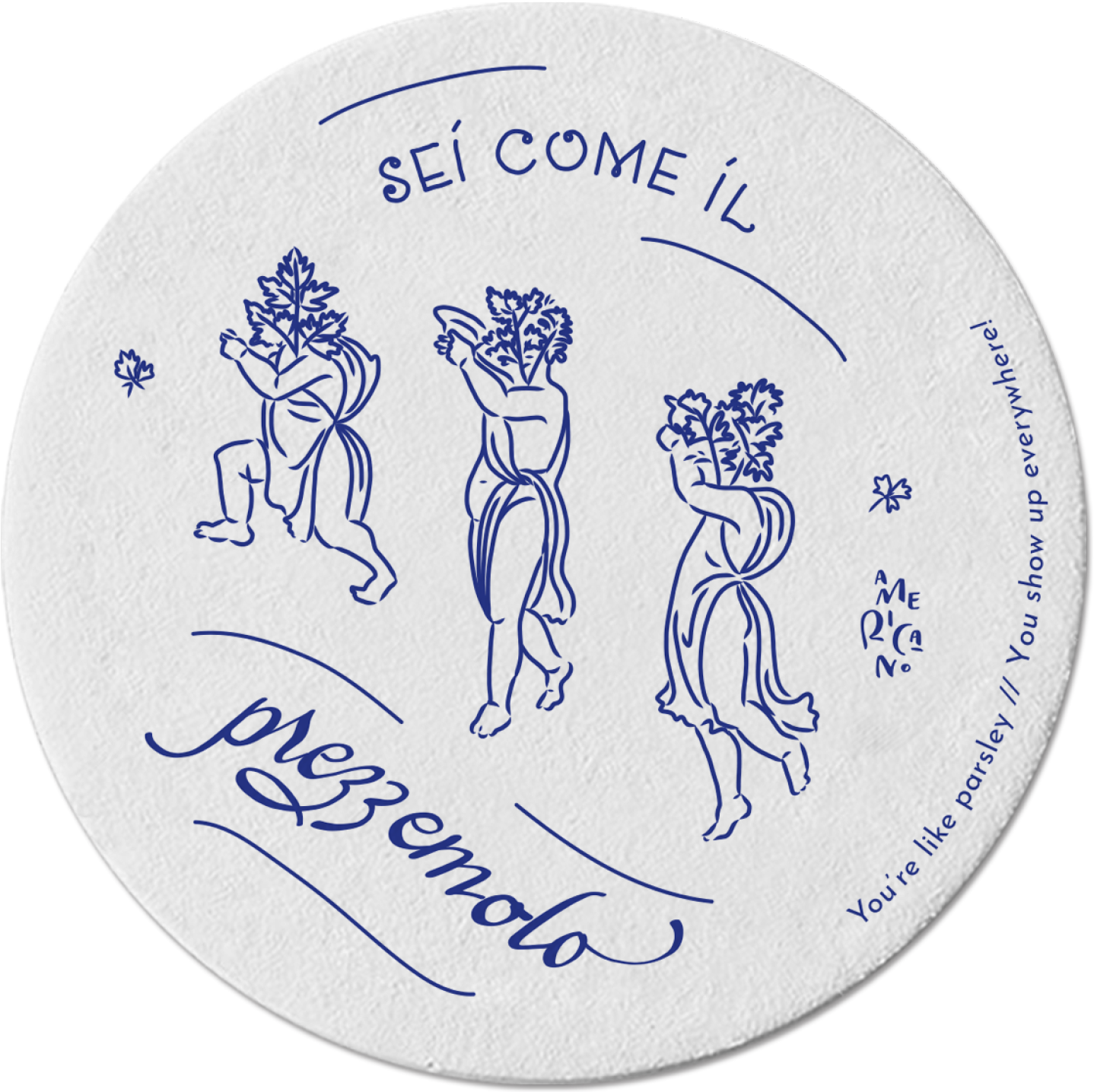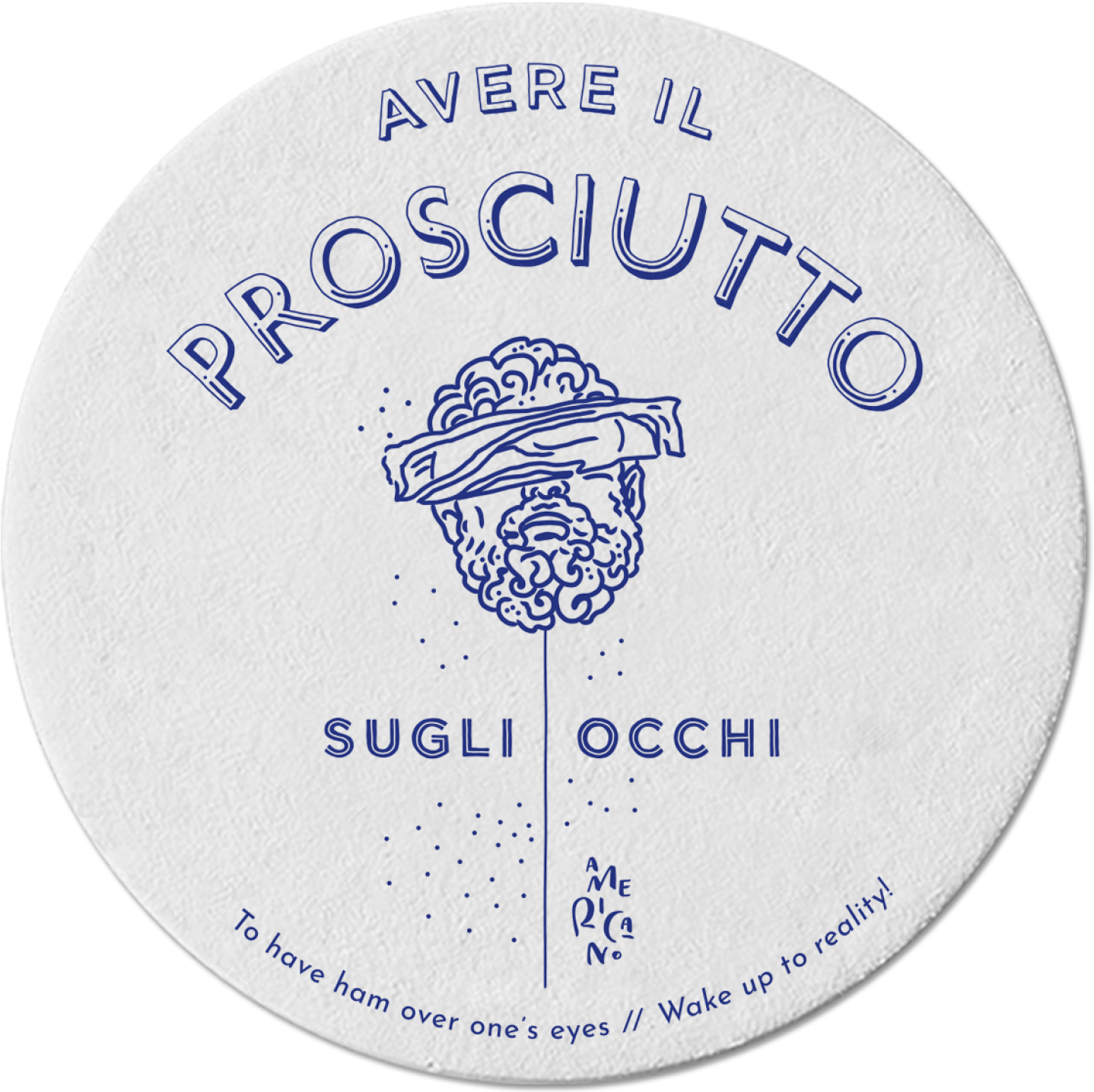 Do you speak Americano?
We often found ourselves humming the tune to the popular song Tu Vuò Fà L'Americano (Do you speak Americano?) as we worked on this project. As a cheeky interpretation of what 'speaking Americano' could mean for the restaurant, we unearthed traditional Italian idioms around food, combined them with whimsical sketch- montages of Italian classical / Renaissance sculptures and represented them on a set of coasters for the bar. A tiny surprise and a chuckle to accompany your cocktail.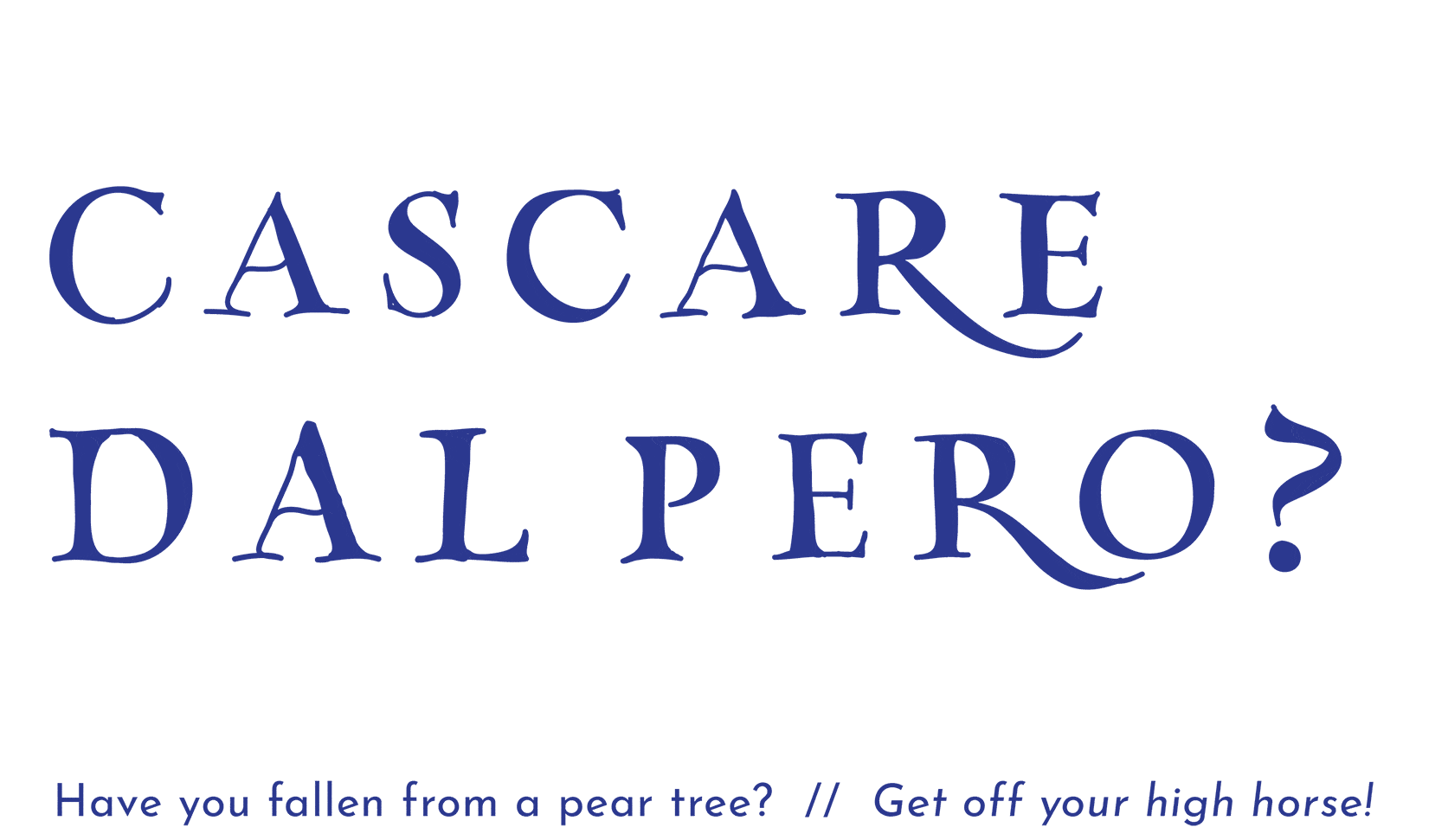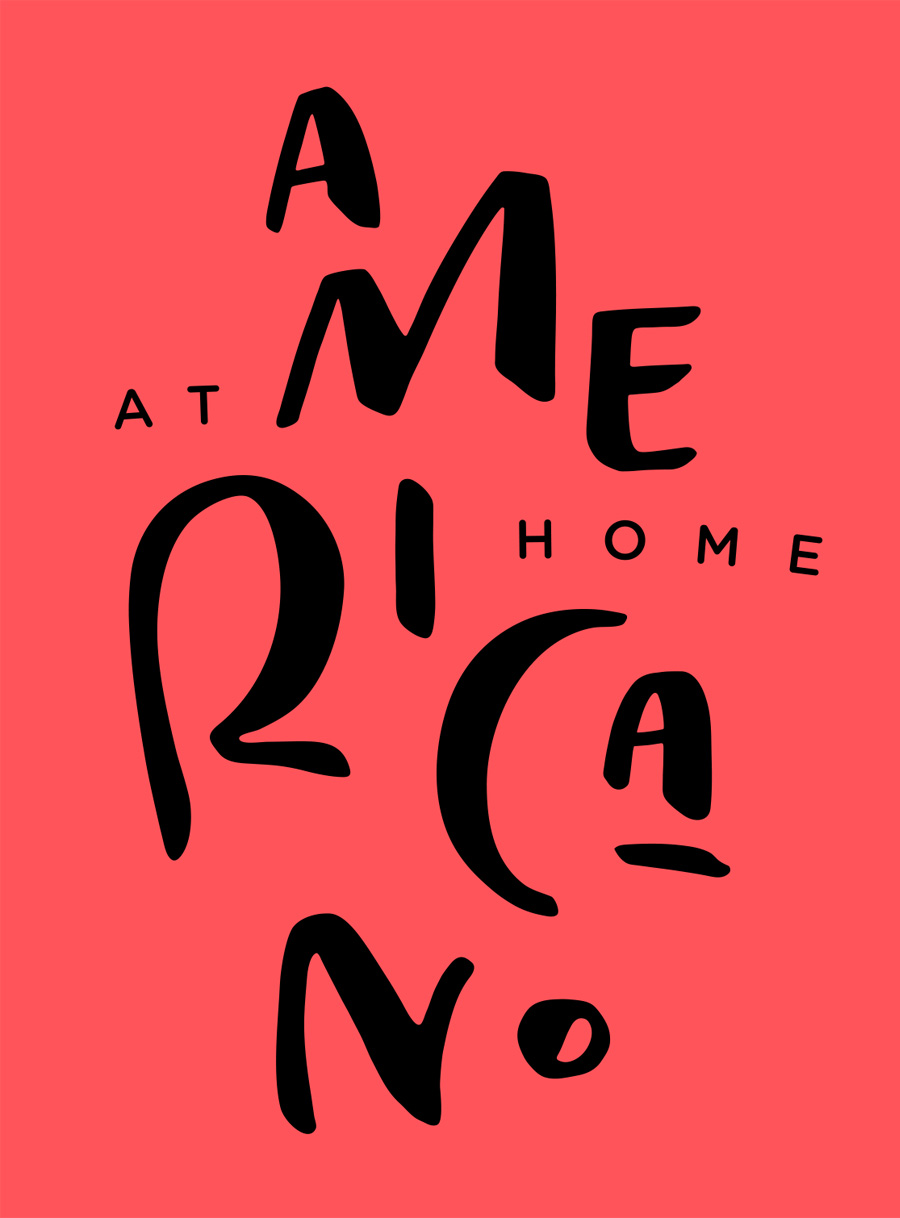 At Home
When Americano had to shut its doors during the pandemic, diners were left craving not just great food but also its attentive dining experience. Starting delivery services was an obvious move, but Chef Sanchez and Mallyeka went farther and embraced the opportunity to develop recipes and methods to work well for the new paradigm. Delivery logistics, packaging and handling, reheating and preparation methods were all thought through. QBF was invited into this process, to brainstorm together on customer experience, to explore how it could become as joyful as the recognised Americano promise.